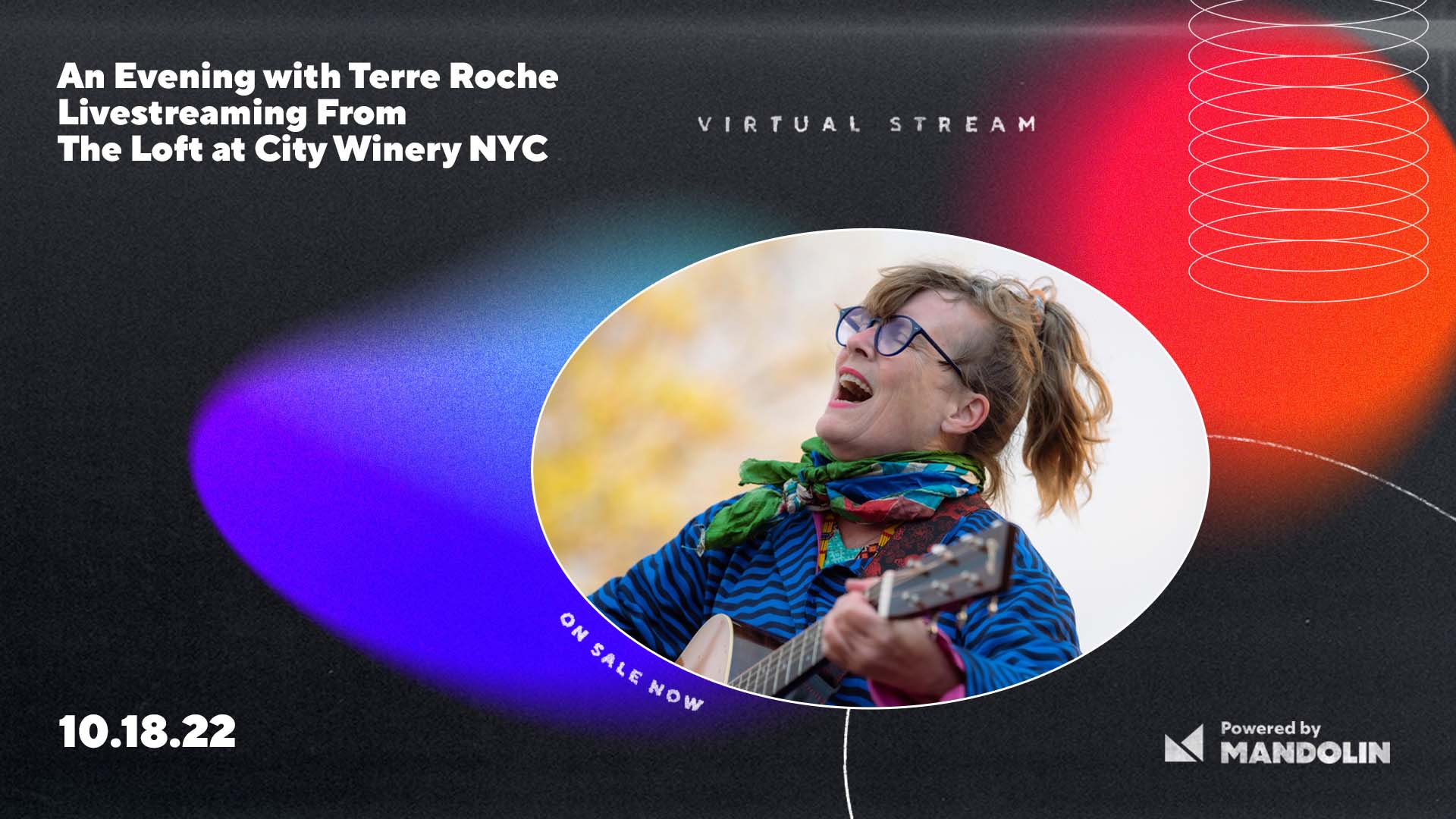 Livestream Tickets for "An Evening with Terre Roche" at City Winery Loft
Tickets
Tuesday, October 18th at 7:30pm, New York, NY.  I'm thrilled to announce that Lori Brigantino, Thomas Millioto, Garry Dial and I will be joining Terre Roche on her upcoming SOLD OUT show at the City Winery Loft. 
If you are not able to attend in person – have no fear!  The show will now be livestreamed.  You can purchase livestream tickets HERE.  All tickets come with a 48 hr replay window.
This show is in celebration of the release of the new album Kin Ya See That Sun which contains mostly live recordings of Terre and Maggie Roche performing many songs that appeared on their Seductive Reasoning album, as well as some songs never before released.  The show will feature songs old and new.  This release is also a book with lyrics, photographs, drawings and recollections from various people who remember Terre and Maggie from way back when.  The official release date for the album and book is October 21st.
Tom and I are honored to have worked with Terre on this project and are so excited for it to see the light of day.