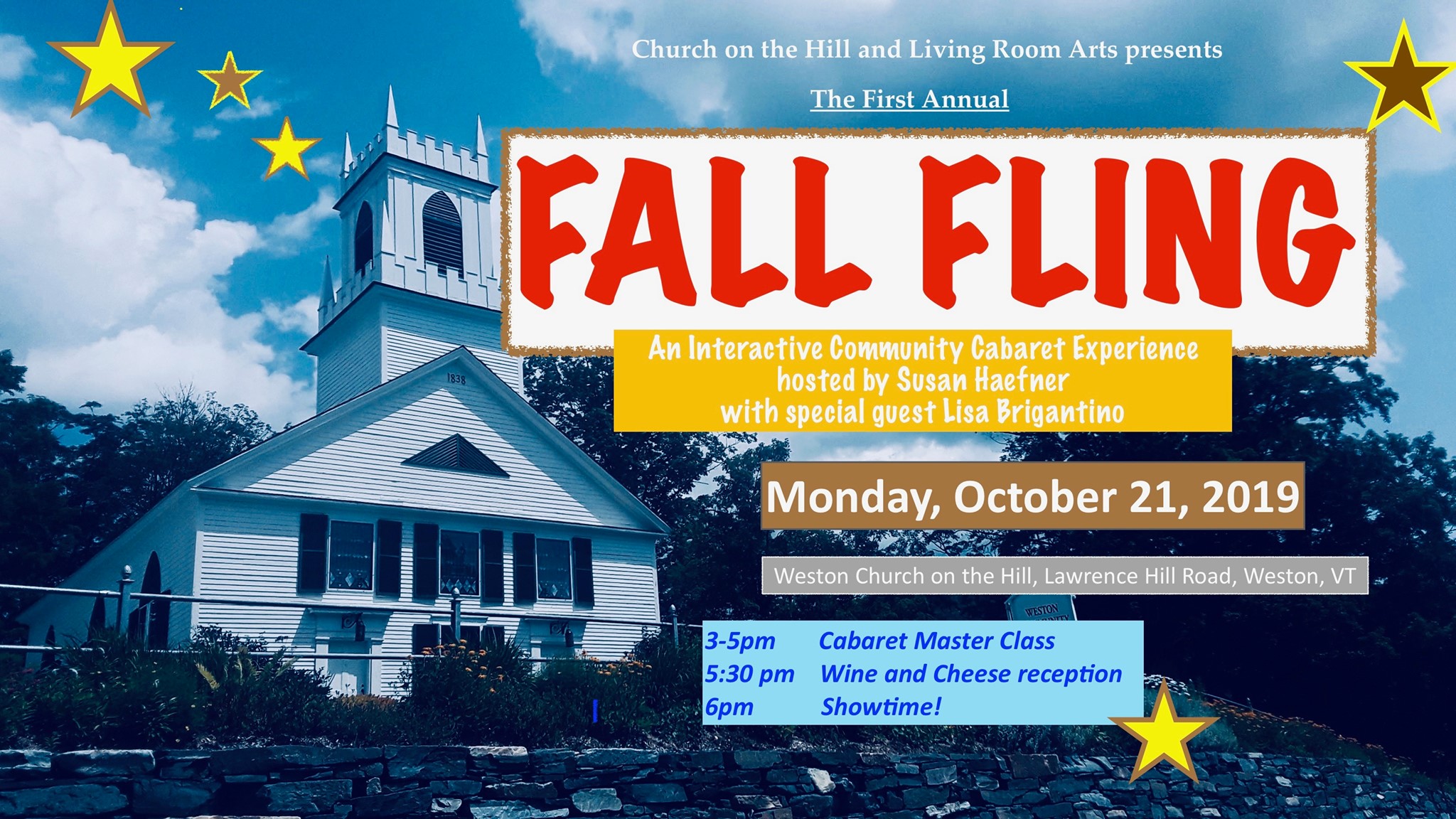 Fall Fling – an Interactive Community Cabaret Experience
Tickets
Join us for what promises to be a rollicking time!
Church on the Hill and Living Room Arts presents:
***The First Annual FALL FLING! ***
An Interactive Cabaret Experience
hosted by Susan Haefner, with special guest Lisa Brigantino
Date: Monday, October 21, 2019
Location:
Weston Community Church on the Hill, Lawrence Hill Road, Weston, VT
Timeline:
3-5pm Cabaret Master Class
5:30 pm Wine & Cheese reception
6pm SHOWTIME!
TWO WAYS TO PARTICIPATE:
– $15 Master Class and SHOW * *
(Click on ticket link to purchase pre-sale tickets for Master class AND Show.)
– $10 SHOW ONLY ~ Come for wine & cheese, then watch your friends ham it up!
**class participants will be invited to perform part or all of what they worked on in class. No preparation required unless you want to bring a song, sketch or joke to share.
Space is limited! To reserve a spot in class or a seat to the show, email livingroomartsvt@gmail.com by October 18, 2019.